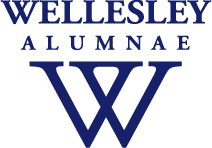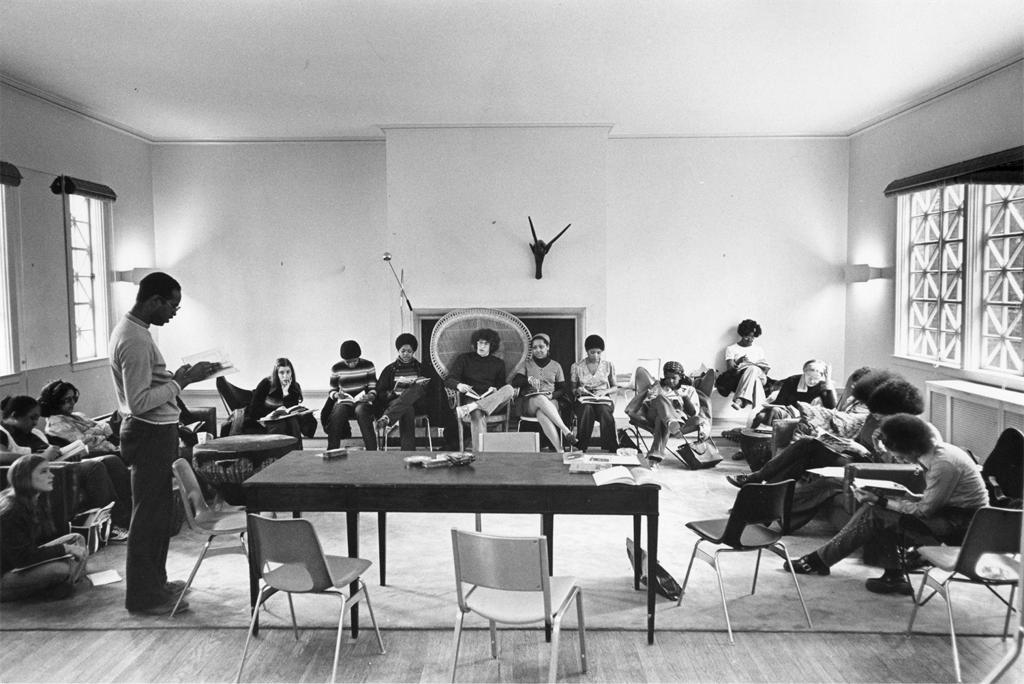 Image: English instructor, Glenn McNatt teaches Black Literature in America. Harambee House, 1970.
CELEBRATE AND
CONNECT
HARAMBEE HOUSE
45THANNIVERSARY WEEKEND
Generations have gathered here and call it a second home. Come celebrate 45 years of Harambee House and reconnect with your Wellesley community. Harambee House was established on Wellesley's campus in 1970, and we honor this significant historical milestone by inviting alumnae to come back to campus. Join us as we embrace our history and explore the power of the Wellesley Effect.
SATURDAY, APRIL 9th
12:00pm Welcome Lunch
Alumnae Hall Ballroom
Afternoon Panels
Collins Cinema
1:30pm Wellesley Today: Campus Updates Panel

Moderator: Tracey Cameron, PhD
Assistant Dean of Intercultural Education and Director of Harambee House
Michael Jeffries
Associate Professor of American Studies
Joy St. John
Dean of Admission and Financial Aid
Oscar Fernandez
Assistant Professor of Mathematics
Nikki Greene
Assistant Professor of Art
3:30pm We Are... Powerful Leaders and Global
Trailblazers Panel

Moderator: Karen Williamson '69
Principal, KEW Consulting, Former President of the WCAA Board of Directors
and Co-Founder of Ethos
Janet Hill '69
Board of Directors of Wendy's, Dean Foods, Carlyle Group; trustee of Duke University, Kennedy Center and Knight Commission on Intercollegiate Athletics
Ruth Wang'ondu '07
Resident Physician, Combined Internal Medicine and Pediatrics at
Yale-New Haven Hospital
Nicci Page '01
Writer, Humorist, Entrepreneur, Lawyer, Content Creator,
Co-Founder of b.Girl Movement, LLC
Malika Jeffries-El '96
Associate Professor of Chemistry, Boston University
6:00pm Pre-Gala Wellesley Alumnae of African
Descent (WAAD) Reception
Harambee House
7:00pm Ethos Black Excellence Gala
Alumnae Hall Ballroom
Held each year in honor of Kathleen Daly '80, the Black Excellence Gala is a formal affair that celebrates the accomplishments, talents, and contributions of Black students, faculty, staff, and alumnae.
2016 Alumnae Award Recipient: Marseille Allen'01
Water for Flint Campaign Organizer and The Warriors Trust Fund President
SUNDAY, APRIL 10th
9:30am Brunch Networking Event
Tishman Commons
11:00am Keynote by Rev. Dr. Renita J. Weems '76
Biblical scholar, Academic Administrator, Writer, Ordained Minister, and Public Intellectual
ADDITIONAL DETAILS
There is a single charge for the Harambee House 45th anniversary celebration, regardless of whether you attend one event or several. The event fee for classes of 2010-2015 is $50, and the fee for all other classes is $75.
Please click here to register by April 1st for the weekend's events.
We have limited financial assistance available for alumnae. Please contact Susan Lohin, director of connections, at slohin@wellesley.edu or 781.283.2330 with any inquiries.
A limited number of rooms have been reserved for April 9th at the Babson Executive Conference Center at a rate of $199.These rooms can be reserved through this special link, calling 781-239-5816 or emailing beccreservations@babson.edu before March 9th.
SUPPORT HARAMBEE HOUSE!
Please consider celebrating the 45th anniversary by making a gift for the House. You may designate your gift "for Harambee House" here.